Working in a startup
Should you work in a startup or an established company? I will discuss my experience at a startup and also will try to discuss who should join startups and who should not.
---
I am a software engineer. I am lucky to have worked in 3 different types of companies already in my career. I joined Orion Informatics Ltd. in 2017. It is one of the oldest software companies in Bangladesh. Then I joined a startup named Apploye at very early stage of the company. And now I am working at WPDeveloper which is a bootstrapped company.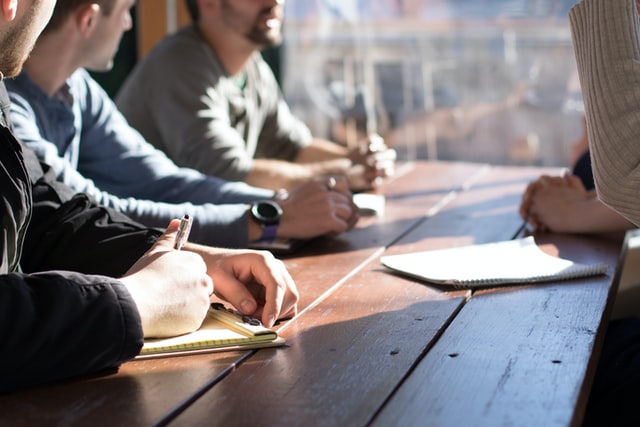 Photo by
Dylan Gillis
---
The Journey
After two years of work in Orion Informatics Ltd., I needed a change. I was working on a financial web application written in Java Spring Framework at Orion. Although I was contributing to the project, still I was working on a small part of a big project. I wanted to learn more. So, I made a decision to leave my low stress good paying job to join Apploye to make a much bigger impact.
I had to document and design APIs, choose technology stacks, and also manage the servers for my new company besides my regular development tasks. Was I ready for these new challenges? To be fair, No. I was not. I never did these tasks in my previous company. The closest thing I ever did was at University level projects. I did not even know how the cloud works.
We always had tight deadlines in our startup. We wanted to release the product as soon as possible and gather feedback from customers. Also, if you raise investment, there will always be deadline related pressure. Investors will always want to see returns on their investments as soon as possible.
This pressure of deadlines was stressful. But, I was learning at a much faster rate than ever. I even stayed at the office at night for about a month even though my house was 3-4 kilometers away from my office. Then I rented a house which was less than 50 meters away from my office.
I had to do so many things that were not in my job description like reviewing the company privacy policy and terms of services, reviewing the presentation of salespeople, etc. This may not be common for every startup or every employee. But, you should be open to any type of work when you are in a startup.
It is true that when you are engaged in so many things, it is hard to be expert in a specific framework or language. But, you also get to see the whole image of the product. Also, you will be responsible for more things. So, it will be a good opportunity if you want to form a company yourself in the future. From raising investment to earning a modest MRR (Monthly Recurring Revenue), a startup faces many highs and lows. Working in a startup will help you to understand business a bit more.
---
Not all startups are the same. Some startups raised millions of dollars. Also, some startups are not well funded. Some offer good financial packages and some do not. So, my experience might not be similar to others. I will try to explain why you should join a startup and why you should not from my understandings.
Why you should join a startup
You will learn a lot.
You will have a broader view of the software. You will learn different parts of the whole product.
It is a great opportunity to observe a business closely if you want to start your own business in the future.
You will have more opportunities and responsibilities.
And probably, your work will be more appreciated.
Why you should not join a startup
Salary will most likely be below par than market leaders.

Most startups fail within 3 years.

. Although we like to believe we will stand out, most of the time, it is not the case.
You will have to work a lot.
You do not like to switch tasks frequently.
Everyone will be so busy that you are less likely to find good mentorship in your team.
---
This is not a complete list. There are both pros and cons of joining startups. Also, the experience differs from person to person. Till now, I have not regretted my decision of joining Apploye. But, try to gather some information before joining any startup. Those are:
The financial state of the startup.
Get to know the team if you can.
Properly analyze your gains and losses.